Press Release
[Sebring, Florida, 8-29-2023] — Johnny Butterflyseed, a leading seed dealer specializing in butterfly larval host, nectar, and shelter plant seeds, is proud to announce its achievement of Carbon-Negative status. This milestone is a significant move for Johnny Butterflyseed towards its mission to 'Plant More Milkweed' and restore native ecology across North America.
Double the Impact with Carbon-Negative Operations
Recent calculations reveal that Johnny Butterflyseed's 13-acre Florida mixed-oak forest conservation land sequesters approximately 80 metric tons of carbon dioxide per year. In contrast, the carbon footprint of our 2-person household is estimated to be around 40 metric tons per year.
This leads to a net sequestration of about 40 metric tons of carbon dioxide annually. In simple terms, Johnny Butterflyseed is not just carbon-neutral; we are Carbon-Negative by a factor of 2.
A Commitment to Conservation
The 13-acre conservation land is a mix of Florida White Oak and other native trees and plays a vital role in our carbon-negative status. This land not only supports the local ecosystem but also serves as a source of our native seeds, thereby creating a sustainable loop of conservation and commerce.
Why It Matters
Being Carbon-Negative means that Johnny Butterflyseed removes more carbon dioxide from the atmosphere than we emit. This achievement underscores our commitment to environmental stewardship and ecological restoration.
"We've been Carbon Neutral since inception, but these calculations prove we remove more than twice the carbon we generate. We are thrilled to reach this environmental milestone," says Johnny. "It's a win-win situation for both nature and our customers. Not only are we minimizing our impact on the planet, but we're also contributing positively by enhancing native ecosystems and biodiversity."
The Painful Truth
These calculations reveal a need for each 2-person homestead on the Lake Wales Ridge to maintain up to 7 acres of native ecology to be carbon neutral. To put this into perspective, Florida has a total population of around 21.5 million people and approximately 17.3 million acres of forest land. This equates to roughly 0.8 acres of forest per person, or 1.6 acres for a 2-person household, which is significantly less than the 6 to 7 acres needed to achieve carbon neutrality. This means the average Floridian emits 3X the carbon our Florida ecology can handle. We need to Plant More Sand Live Oaks!
About Johnny Butterflyseed
Johnny Butterflyseed is a licensed Florida Seed Dealer committed to providing high-quality native seeds for butterfly gardening. Our mission is to restore native ecology, starting with the Lake Wales Ridge in Florida and extending across North America. We offer free shipping on all orders and are excited to be a part of your journey towards a more sustainable and biodiverse garden.
For more information, visit our website at www.johnnybutterflyseed.com or contact us at JohnnyButterflyseed@gmail.com.
---
Johnny Butterflyseed is a licensed Florida Seed Dealer with the 'Florida Department of Agricultural and Consumer Services, Division of Agricultural Environmental Services, Bureau of Licensing and Enforcement.'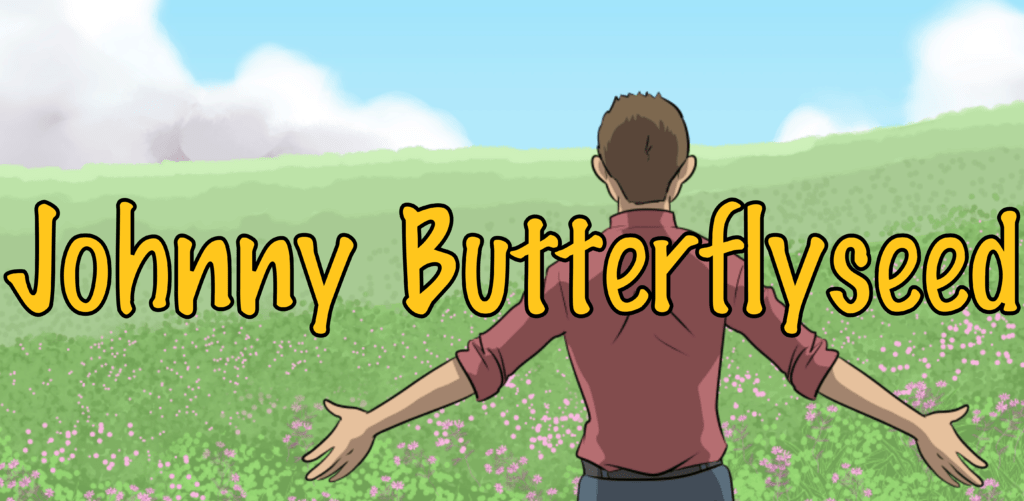 Appendix
Carbon Generation Emissions
The carbon footprint of a household varies based on many factors, including energy consumption, dietary choices, and lifestyle habits. According to the U.S. Environmental Protection Agency (EPA), the average American household emits approximately 48 metric tons of carbon dioxide equivalents per year. This estimate includes various emission sources like home energy use, transportation, and waste.
If we exclude transportation, a significant portion of the carbon footprint could be eliminated. According to the EPA, transportation accounts for about 29% of total greenhouse gas emissions in the U.S. Therefore, eliminating car usage could significantly reduce a household's carbon footprint.
The estimated total carbon dioxide emissions for a 2-person household in Florida that doesn't drive would be approximately 27.3 metric tons per year, with around 10 metric tons more for driving. This amounts to around 40 metric tons per year emitted at Johnny Butterflyseed.
Carbon Sequestration Calculations
Calculating the carbon sequestration for a specific 13-acre plot of white oak forest in Florida would require detailed measurements including the age of the trees, their health, density, and growth rate. However, general estimates can provide a rough idea of the carbon sequestration potential.
According to the U.S. Forest Service, an acre of forest can absorb about 6 metric tons of carbon dioxide per year. Oaks (Quercus) are hardwood trees, and hardwood forests generally sequester carbon at a higher rate than softwood forests due to their denser wood and often larger biomass.
Using the general estimate:
Carbon sequestration per acre per year = 6 metric tons

Total Carbon sequestration for 13 acres per year = 13 acres times 6 metric tons/acre
The estimated total carbon sequestration for a 13-acre white oak forest in Florida would be approximately 80 metric tons of carbon dioxide per year.