The Longleaf Pine (Pinus palustris) is native to the southeastern United States and was once one of the dominant tree species in the region.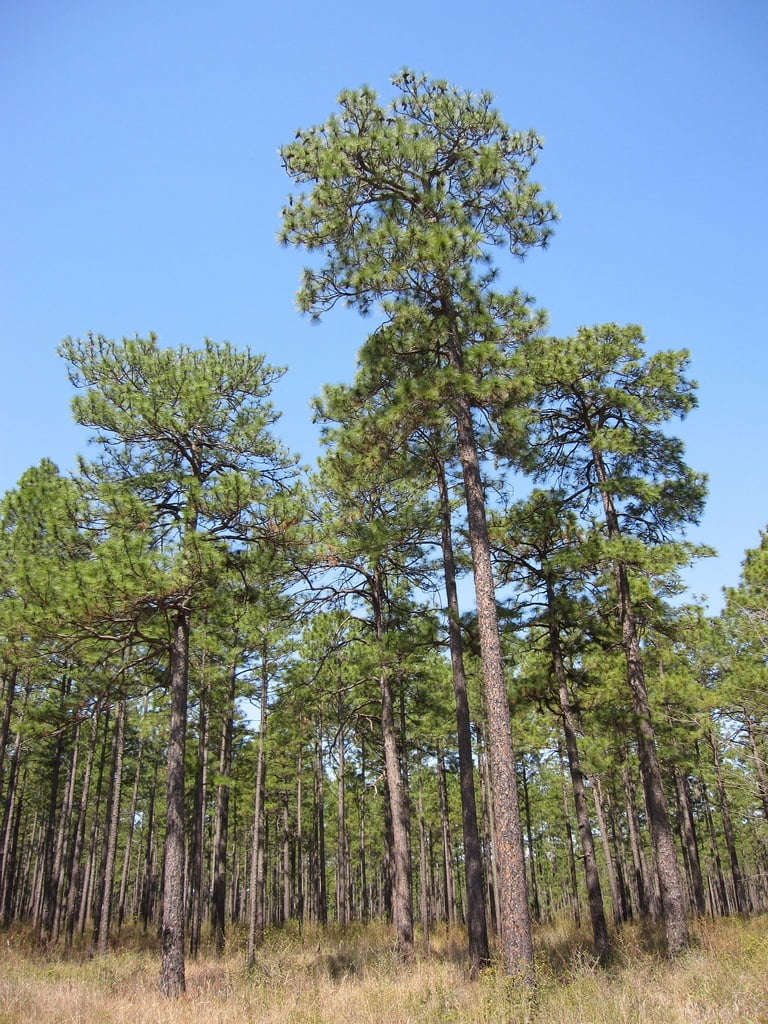 Its range primarily extends from southeastern Virginia to eastern Texas, covering parts of the coastal plains and extending into parts of the Piedmont.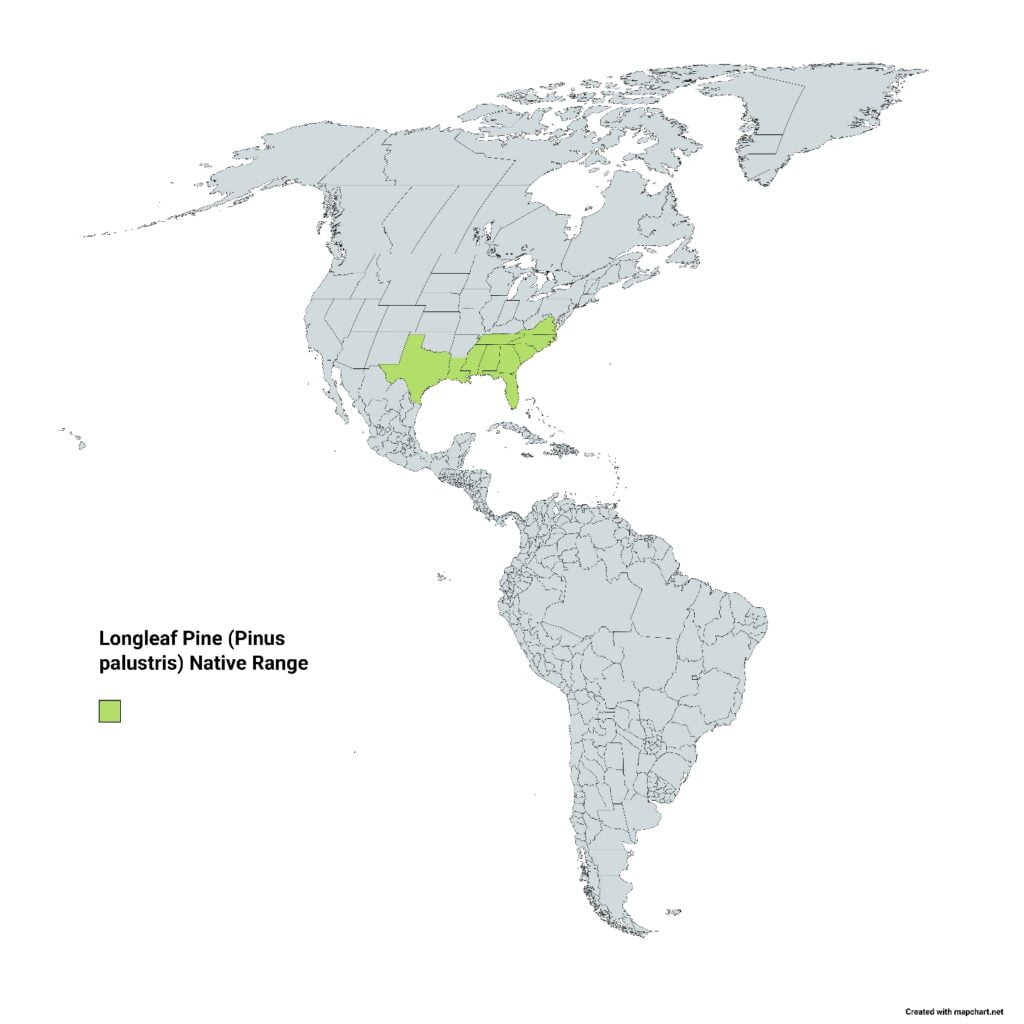 Ecological Boundaries:
Northern Boundary: Southeastern Virginia
Southern Boundary: Central Florida
Eastern Boundary: Coastal areas of the Carolinas and Georgia
Western Boundary: Eastern Texas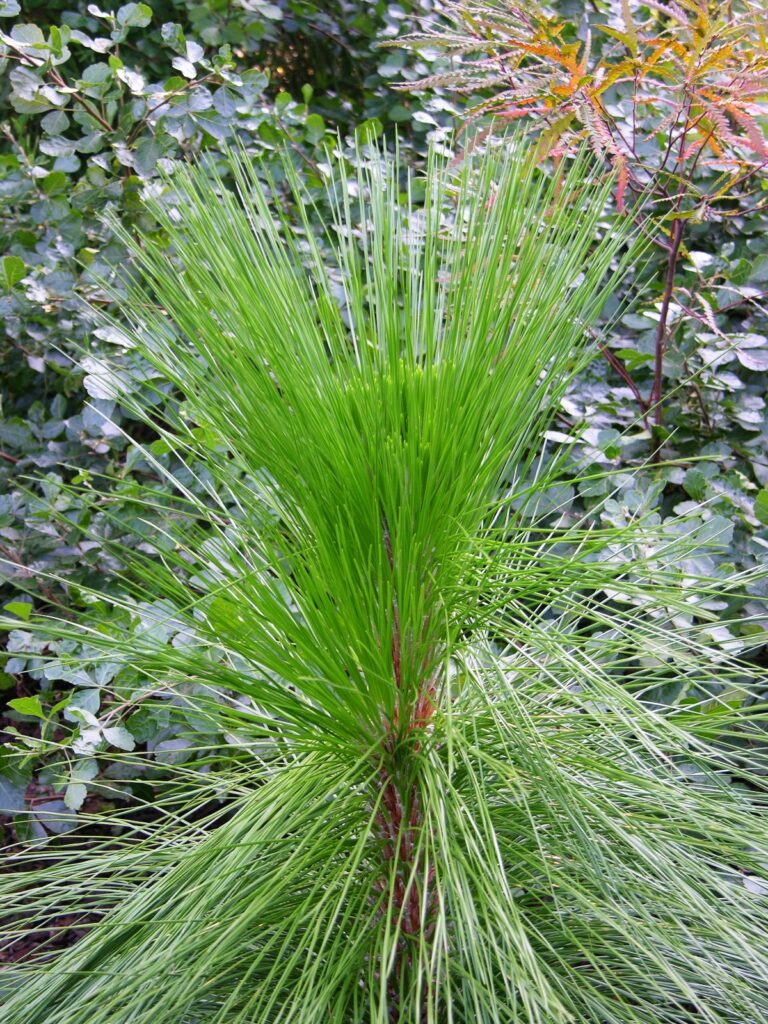 Ecological Zones:
The Longleaf Pine ecosystem has several distinct ecological zones:
Mesic Flatwoods: Sandy, well-drained soils; frequent fires help maintain this habitat.
Wet Flatwoods: Poorly drained, seasonally wet areas; less frequent fire intervals.
Upland Pine: Found on drier, sandy ridges and is highly fire-dependent.
Scrub: Sandy, nutrient-poor soils; often seen in the Lake Wales Ridge area.
Sandhills: Deep sandy soils; found further north but similar in structure to the Scrub habitats.
Swamps and Baygalls: Wet, peat-rich soils; Longleaf Pines in these areas tend to be stunted due to waterlogged conditions.
Savannas: Mix of wetlands and uplands, characterized by a grassy understory and isolated trees.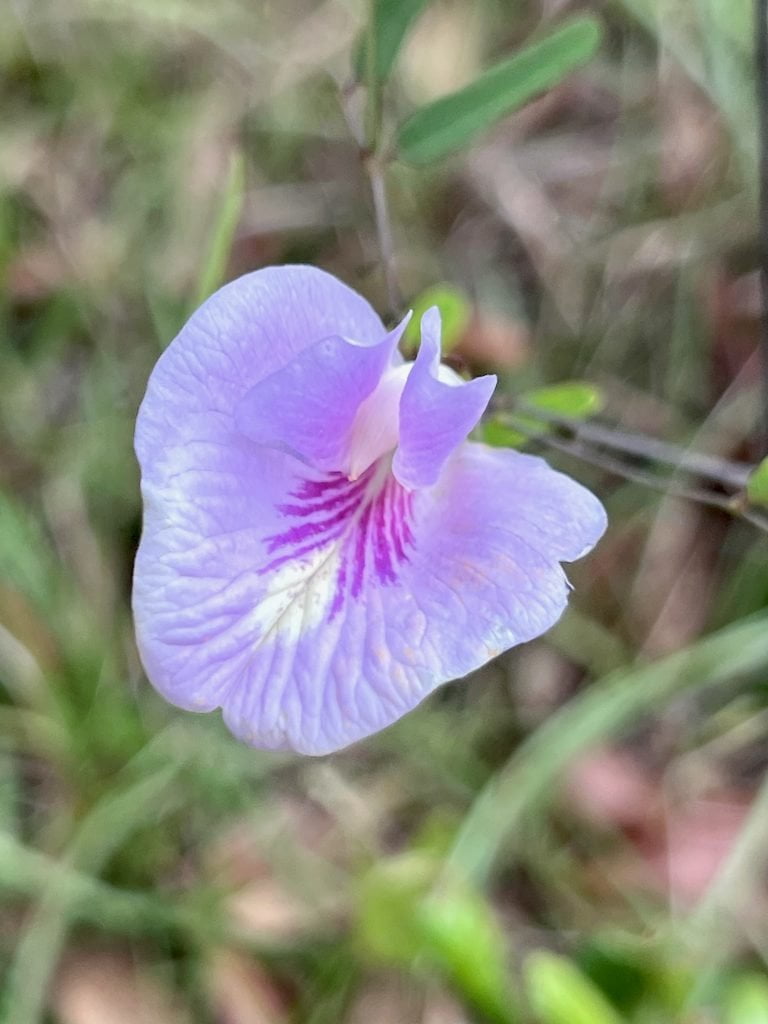 2 Sweet-Scented Pigeonwings (Clitoria Fragrans) Seed for 2023 – Florida Native – FL ONLY – Free Shipping
Clitoria fragrans is a rare species of flowering plant in the legume family known by the common name pigeon wings, or sweet-scented pigeon wings. It is endemic to Central Florida and is listed as federally endangered. If you think you can grow one, then you can help Johnny on his mission to restore endangered species… one day at a time!
Lake Wales Ridge:
The Lake Wales Ridge in central Florida is a significant ecological zone and is one of the oldest and highest landforms in the Florida Peninsula. It is known for its sandy soils and unique plant communities, including scrub habitats where Longleaf Pines can be found. The Ridge is a hotspot for biodiversity and endemism, making it a critical area for conservation.
The Longleaf Pine ecosystem is highly diverse and supports a range of wildlife and plant species, including several that are endangered or threatened. Unfortunately, due to factors like logging, agriculture, and urban development, less than 5% of the original Longleaf Pine ecosystem remains, making conservation efforts crucial.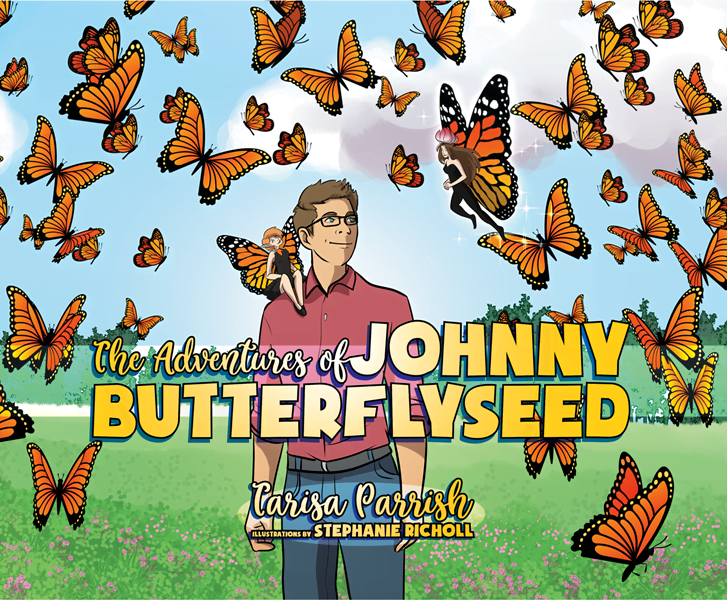 The Adventures of Johnny Butterflyseed Author Signed Copy
Save the monarchs!
Johnny Butterflyseed and his fairy friend, Raven Silverwing, embark on a mission to save the rapidly disappearing butterflies. They enlist the help of Queen Venus Goldwing and her kingdom of monarchs to educate and inspire kids to become butterfly farmers. At first, Johnny faces his own internal struggle with self-doubt and fear in his ability to make a difference, but then soon develops a mindset that allows him to not only get started, but also make progress one day at a time. Through challenge after challenge, Johnny learns that he is not alone in his mission and that there are many people who want to help. Together, Johnny, Raven, and Queen Venus educate thousands of children on becoming butterfly farmers.