Introduction
The Scrub Blazing Star, also known as Florida Gayfeather (Liatris ohlingerae), is an eye-catching perennial that adds a burst of color to Florida's xeric, native landscapes.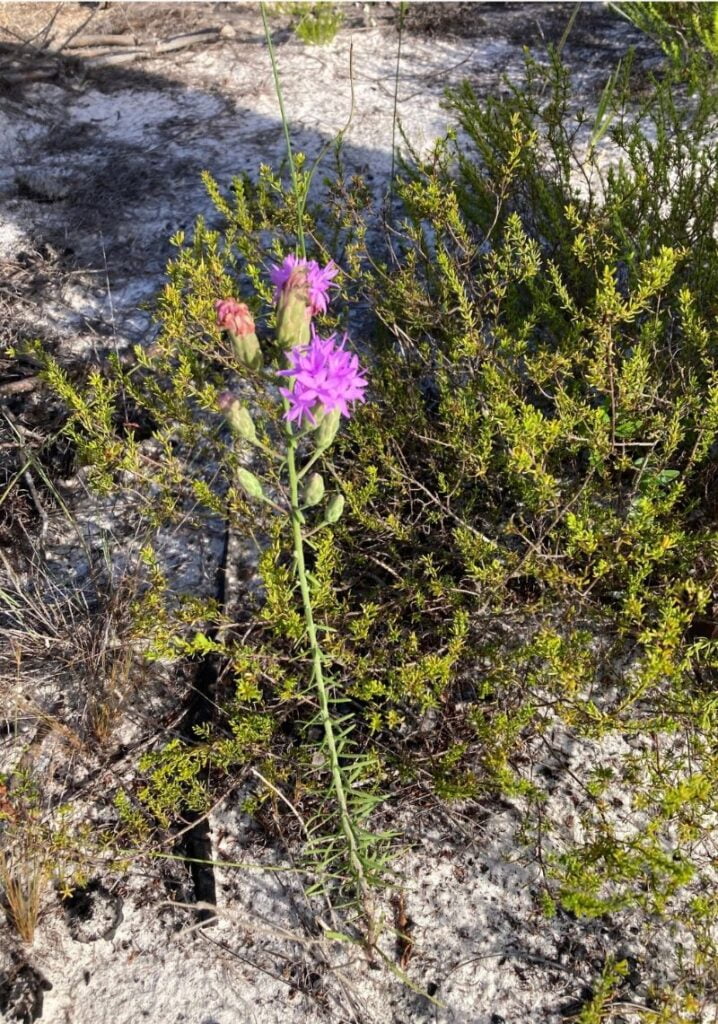 Native only to Florida's Polk and Highlands counties, this wildflower is not just a feast for the eyes but also plays a significant role in the ecosystem it inhabits. One of its most fascinating aspects is its mutualistic relationship with butterflies. This article explores how this beautiful plant and its fluttering visitors depend on each other for survival.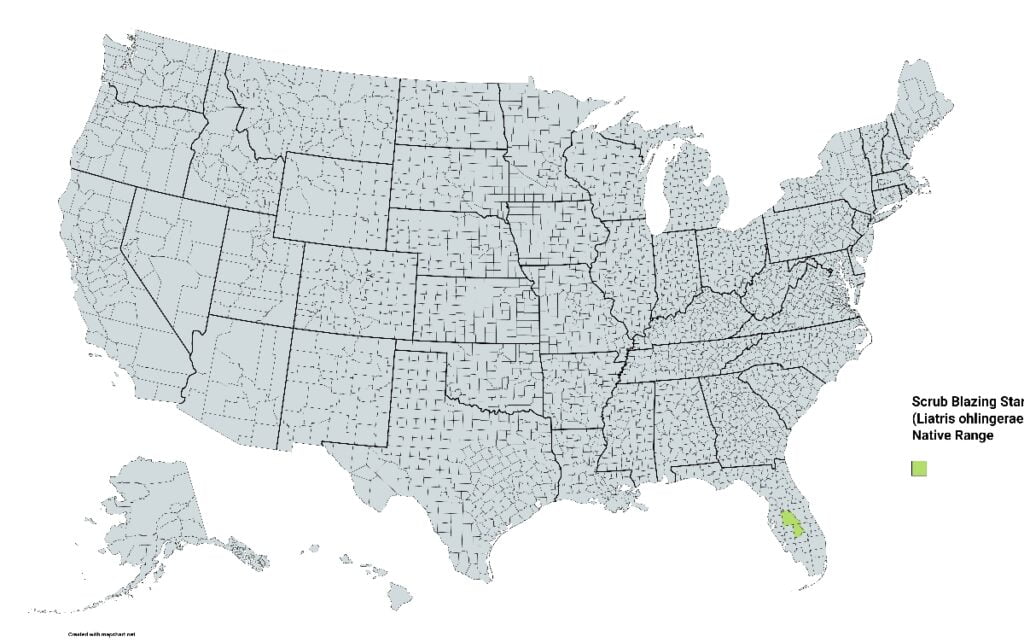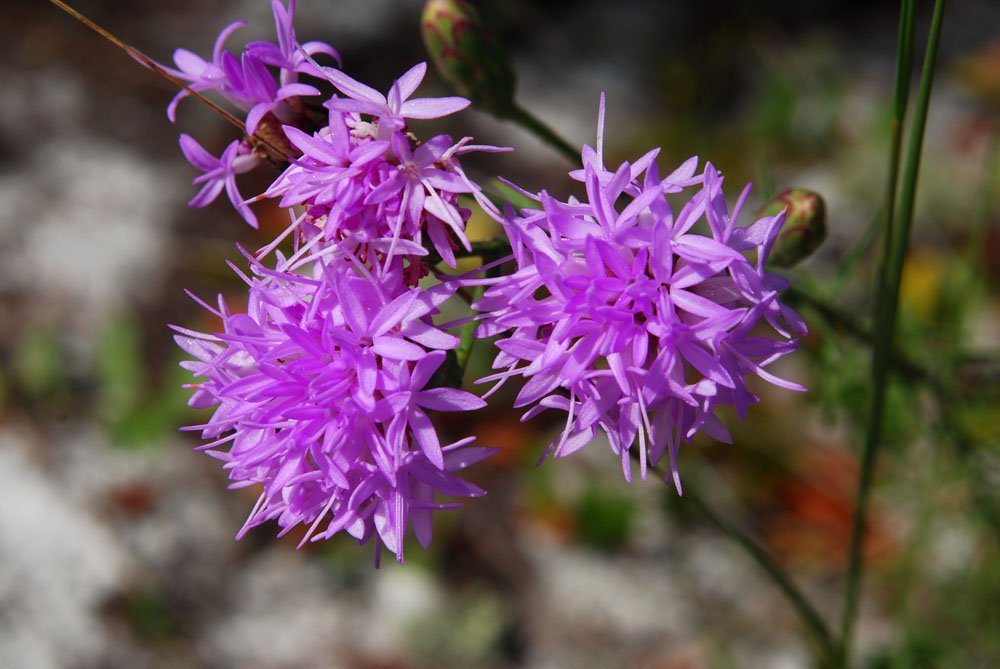 5 Scrub Blazing Star Seeds (Liatris ohlingerae) for 2024 – Polk and Highlands FL ONLY – Free Shipping
Unleash the natural beauty of Florida in your very own Lake Wales Ridge scrub ecology with our Micropack of 5 Scrub Blazing Star Seeds (Liatris ohlingerae) ethically gathered from our private conservation land. 5 seeds. For Polk & Highlands counties ONLY. Origin: Polk. Free Shipping.