Johnny Butterflyseed has Black Friday covered! Get prepared for spring while getting ready for the holidays.
We are offering The Adventures of Johnny Butterflyseed author-signed, first edition book bundled with three Butterfly Milkweed (Asclepias tuberosa) Seed Packs, with Free Shipping.. all for $22!
That's nearly an $8 value, shipping costs included. Approximately a 33% off!
Simply add the book, and three seed packs to your cart, choose Free Shipping, and apply the coupon, It should total $22, plus any applicable taxes.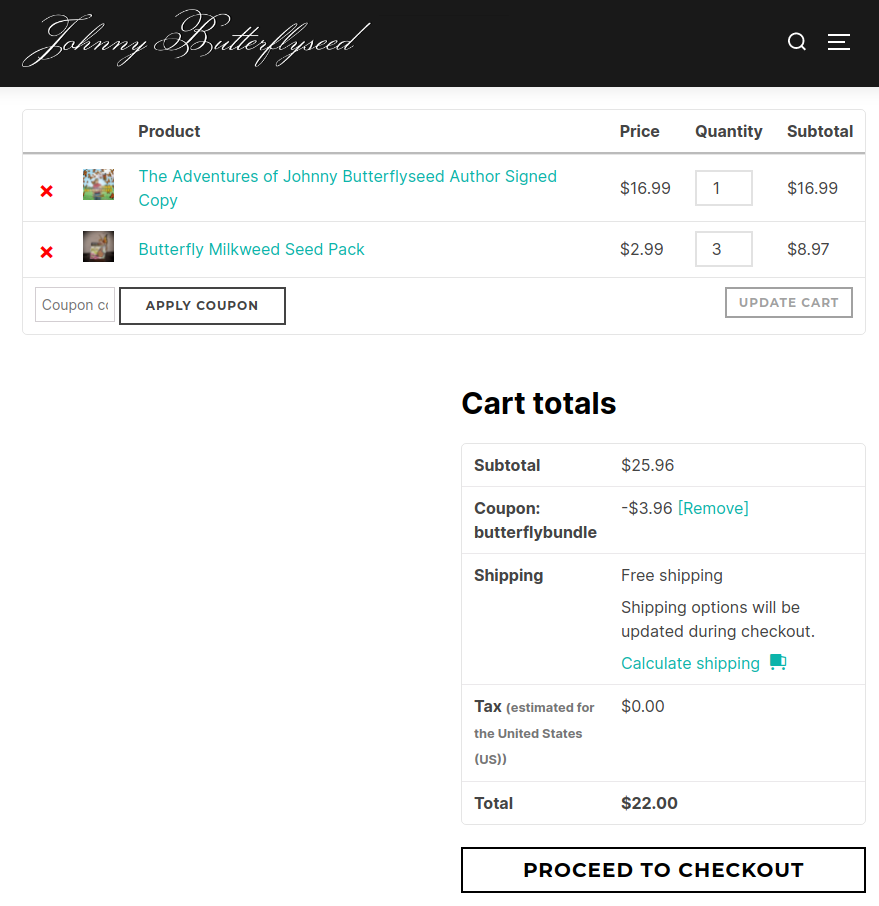 This coupon will be available until Christmas 2021, but shipping will be via USPS Media Rate so check their schedule to ensure delivery times through the holidays.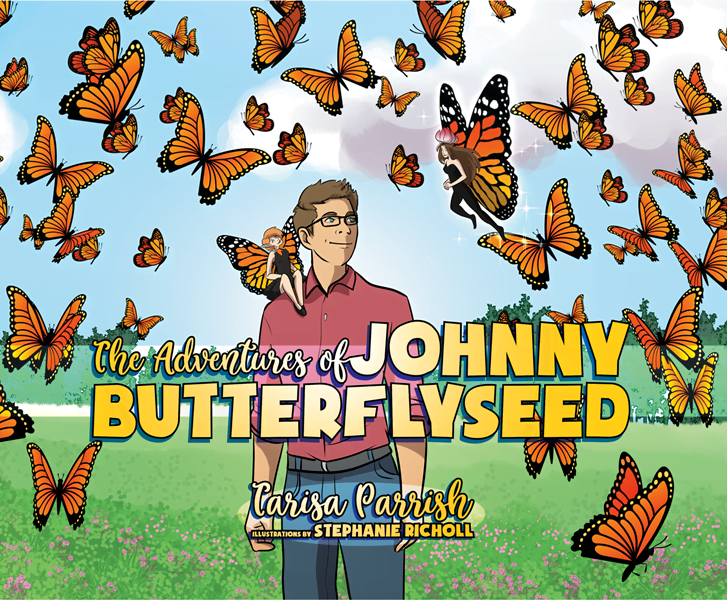 The Adventures of Johnny Butterflyseed Author Signed Copy
Save the monarchs!
Johnny Butterflyseed and his fairy friend, Raven Silverwing, embark on a mission to save the rapidly disappearing butterflies. They enlist the help of Queen Venus Goldwing and her kingdom of monarchs to educate and inspire kids to become butterfly farmers. At first, Johnny faces his own internal struggle with self-doubt and fear in his ability to make a difference, but then soon develops a mindset that allows him to not only get started, but also make progress one day at a time. Through challenge after challenge, Johnny learns that he is not alone in his mission and that there are many people who want to help. Together, Johnny, Raven, and Queen Venus educate thousands of children on becoming butterfly farmers.
"The best way to increase Monarch Butterflies is to.. Plant More Milkweed!"

Johnny Butterflyseed