Description and Identification
Saw Palmetto, scientifically known as Serenoa repens, is a small, palm-like plant native to the southeastern United States. The plant stands approximately 2-7 feet tall with a sprawling growth habit. Its distinct fan-shaped, rigid leaves are serrated along the petiole, giving the plant its 'saw' namesake. These leaves are a vibrant green, though they can sometimes gray with age.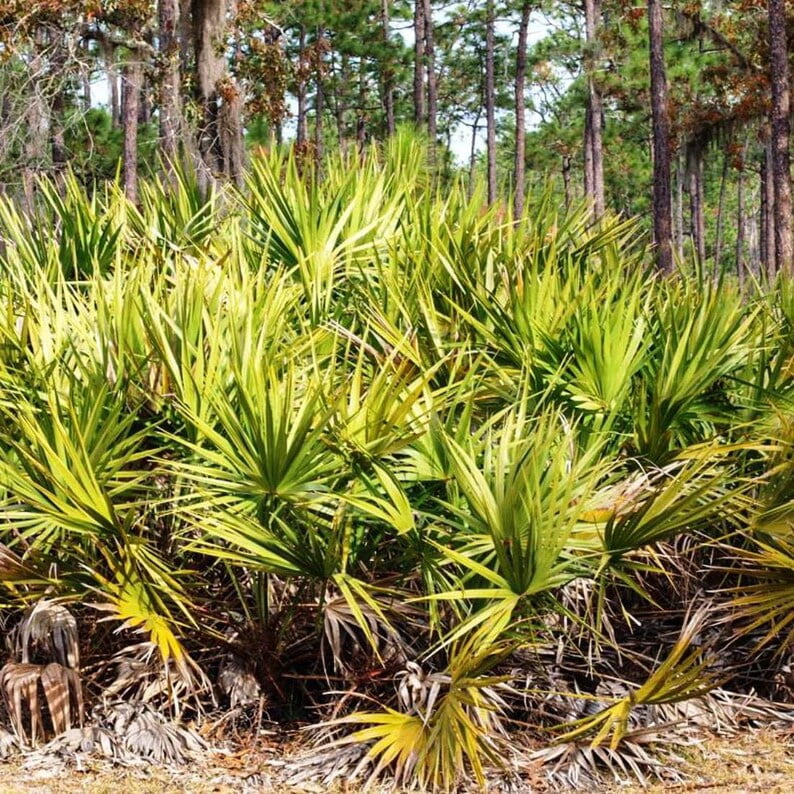 Citation
SERENOA REPENS (W. Bartram) Small, J. New York Bot. Gard. 27: 197. 1926.


Native Range
The native range of Saw Palmetto is predominantly in the southeastern United States, especially in Florida, Georgia, South Carolina, Alabama, and Mississippi. While it is most commonly associated with Florida's ecosystems, its presence spans the Gulf and Atlantic coasts of the US.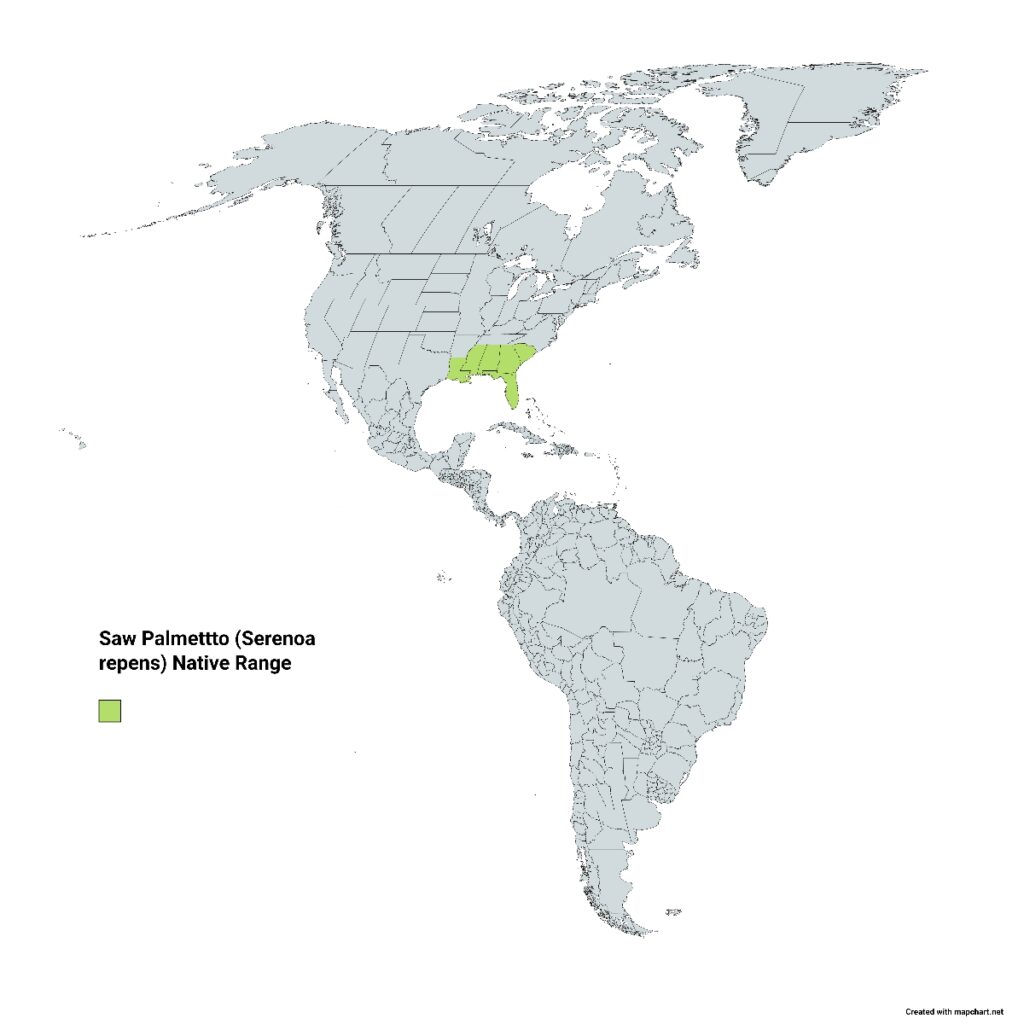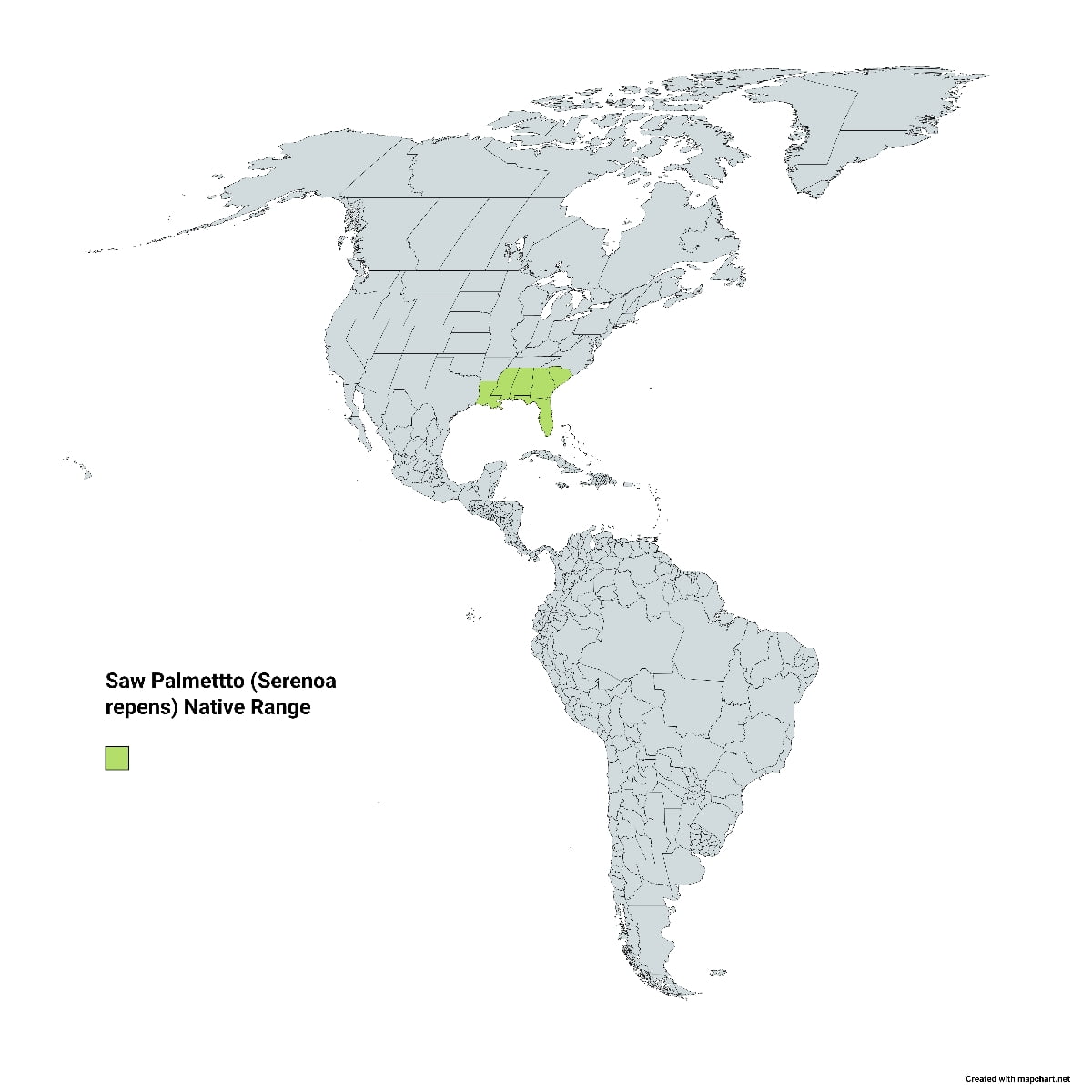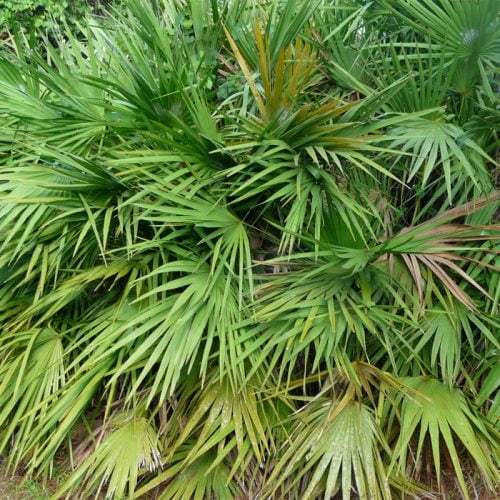 5 Saw Palmetto Seeds (Serenoa repens) – Florida Native – Free Shipping
Saw Palmetto Seeds: Embark on a botanical journey with these native gems, perfect for cultivating a piece of Southeastern U.S. wilderness in your own space.
Includes 5 Saw Palmetto drupes. USDA Zones 8-11. 100% dormant/hardened.