The Tom Sumner Program
"Old Fashioned Radio for a New Generation"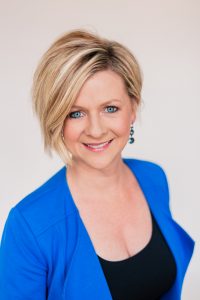 Meet the Author
Tarisa Parrish is a butterfly farmer whose quest to save the monarch butterflies from extinction has resulted in a nationwide educational campaign. Her ecology expertise, along with the children's illustrated book The Adventures of Johnny Butterflyseed explains how families can do their part by planting more milkweed and raising monarch butterflies. Tarisa and her partner, Michael Vera, live in central Florida and are the owners of the online educational store, Johnny Butterflyseed (johnnybutterflyseed.com). The site engages new butterfly farmers, teaching them about the butterfly lifecycles, growing butterfly gardens, and how to get involved with nonprofit organizations focused on saving butterflies. Tarisa prides herself on being a citizen scientist with a lifetime passion for nature, as well as a powerful advocate for its preservation and the saving of endangered species. Tarisa's mission to save the monarchs has been featured on numerous television, radio, podcast interviews all over the country and her acclaimed book has delighted children, parents and teachers with its ecologically-noble mission.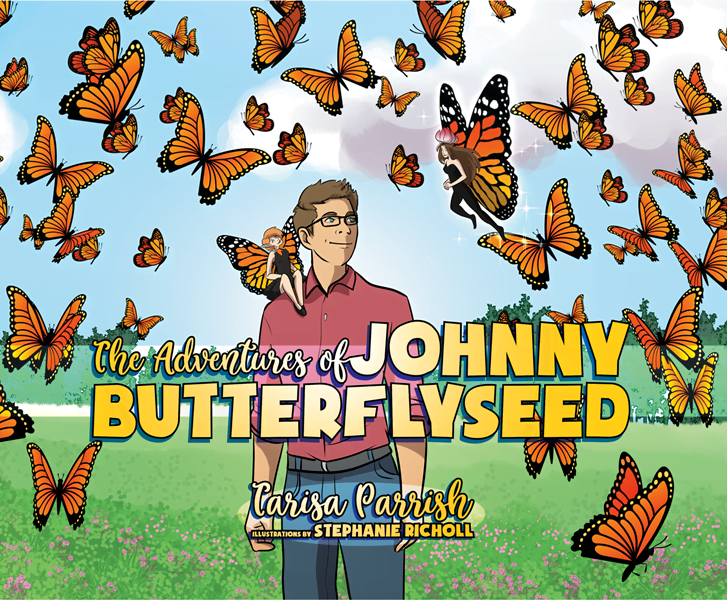 About the book
Johnny Butterflyseed and his fairy friend, Raven Silverwing, embark on a mission to save the rapidly disappearing butterflies. They enlist the help of Queen Venus Goldwing and her kingdom of monarchs to educate and inspire kids to become butterfly farmers. At first, Johnny faces his own internal struggle with self- doubt and fear in his ability to make a difference, but then soon develops a mindset that allows him to not only get started, but also make progress one day at a time. Through challenge after challenge, Johnny learns that he is not alone in his mission and that there are many people who want to help. Together, Johnny, Raven, and Queen Venus educate thousands of children on becoming butterfly farmers.Perfect for shared reading in and out of the classroom, The Adventures of Johnny Butterflyseed is also a great gift for anyone who loves butterflies and wants to join in the mission to save them. The story engages readers, teaching them intriguing facts about the butterfly lifecycle and the challenges butterflies face, through a heartwarming, fictional approach.There are plenty of "soft-skill" teachable moments about having a can-do spirit and how everyone can take things one day at a time in order make a big difference. This is all done in a light, fun, and magical way through enchanting characters.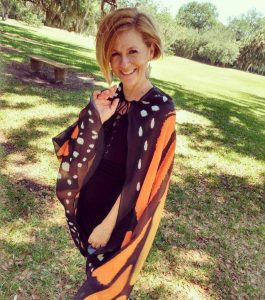 A Conversation with
Tarisa Parrish
Q: What inspired you to write The Adventures of Johnny Butterflyseed?A: We cannot live in a world where the Monarch Butterfly does not exist. Period. The first book in The Adventures of Johnny Butterflyseed series is about saving the endangered Monarch Butterfly. The number of Monarch butterflies has dramatically decreased over the years, putting them on the Endangered Species list. The act of simply planting milkweed can make a huge difference. The Adventures of Johnny Butterfly helps kids understand this and how they can help. I have a passion for helping save threatened and endangered species of all kinds. Kids today are the leaders of tomorrow. I believe if we can engage and inspire them, they will be more informed decision makers in the future.
Q: What are some of the teachable moments in The Adventures of Johnny Butterflyseed?A: Johnny learns that when someone truly wants to make a positive difference, they are never alone in their effort. Many people share a common passion to make a difference and when we realize we are not alone and begin working together, there are no limits to the difference we can make in the world. Johnny also learns that when situations feel overwhelming, the way forward is to just start. Doing one small thing a day propels Johnny forward into action building the confidence he needs to help save the monarchs in a very big way… one day at a time. Kids can easily relate to this concept and apply it to their lives.
Q: What is the biggest threat against butterflies and their survival?A: The biggest threat to butterflies is the disappearance of the plants they need to lay eggs on – the larval host plants. The use of pesticides on fields and lawns as well as urban land development significantly contributes to the loss of larval host plants. This threat can be mitigated with awareness and education, allowing for a more evolved approach that incorporates planting and maintaining pesticide-free plants that support the entire butterfly lifecycle.
Q: What ways can parents and children help protect butterflies?A: Parents and children can help protect the butterflies by learning more about the butterfly lifecycle and starting a butterfly garden together. Most start with a small butterfly habitat which includes a butterfly tent, milkweed plants, and monarch eggs or caterpillars. Together they can watch the caterpillars eat, grow, form a chrysalis, and then hatch into a butterfly. After witnessing the miracle of this process, it is likely the excitement and enthusiasm will propel them into larger butterfly gardens or even an official Monarch Waystation which is a certified monarch garden that contains at least 10 milkweeds, nectar and shelter plants.
Q: What do you hope readers take away from the book?A: I hope that everyone reads The Adventures of Johnny Butterflyseed and is inspired to help save our beautiful Monarch Butterflies…. Together. Like Johnny, all we must do is just start and take it one day at a time.
Q: What is something readers would be surprised to learn about you?A: Readers might be surprised that my professional career has been in business rather than biology or another scientific field. My hope is that this conveys a message that you do not have to have a science degree to help save endangered species. All you need is a love a nature and a passion to make a difference.
Q: What is the best piece of advice anyone's ever given you?A: The only thing that limits us as human beings is our mind falsely telling us that something cannot be done. If we believe this, we give up trying. If we give up trying, we are pulled into a downward spiral. Let's all be like Johnny Butterflyseed and never give up.