Description
More than 10 Passiflora Incarnata seeds with free US domestic shipping.
P. Incarnata is also known as the Maypop or Purple Passionflower and is the Larval Host Plant for the Gulf Fritillary.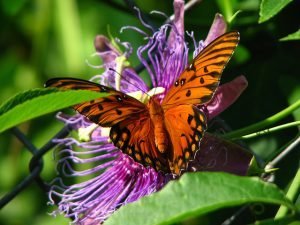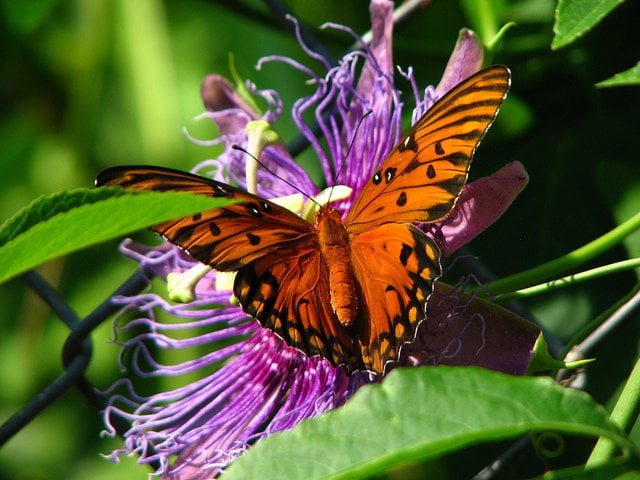 Plant habit
Passiflora incarnata is a perennial vine that can reach a length of 3 to 9 meters (10 to 30 feet). It has a climbing habit, often seen sprawling over fences, trellises, or other plants for support.
Leaves
The leaves of Passiflora incarnata are alternate, simple, and palmately lobed. Each leaf typically has three deeply divided lobes, giving it a hand-like appearance. The leaf blades are around 7 to 15 centimeters (3 to 6 inches) long.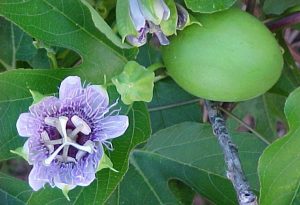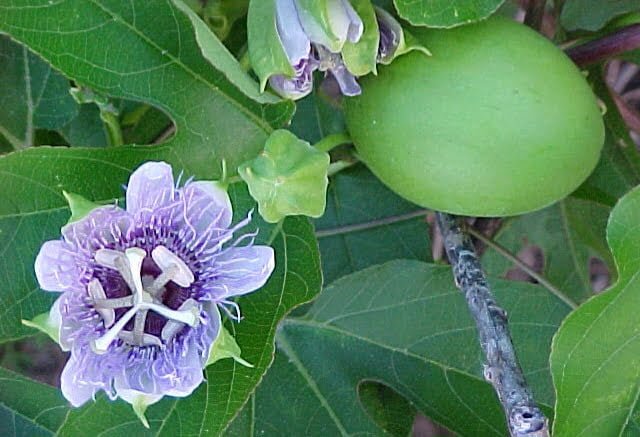 Flowers
The flowers of Passiflora incarnata are large and showy, measuring around 5 to 8 centimeters (2 to 3 inches) in diameter. They are solitary, axillary, and borne on long stalks. The flower has a unique structure with a prominent corona of filaments that surrounds the center. The corolla is purple in color, occasionally with white or pink hues.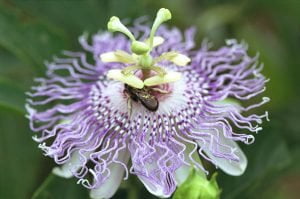 Fruits
Passiflora incarnata produces edible fruits that are commonly called "maypops." The fruits are round to ovoid and measure approximately 4 to 6 centimeters (1.5 to 2.5 inches) in diameter. When ripe, the fruits have a yellowish-green color and a tough outer rind. Inside, the fruit contains numerous small, gelatinous, and orange-colored seeds.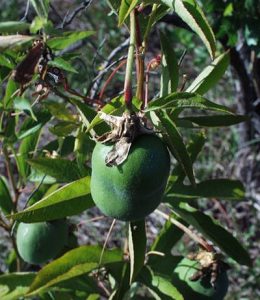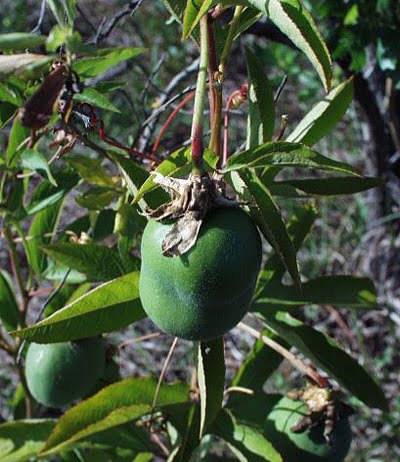 Habitat and distribution
Passiflora incarnata is native to the southeastern United States, particularly in regions with a subtropical or temperate climate. It can be found growing in open fields, disturbed areas, along roadsides, and in woodlands.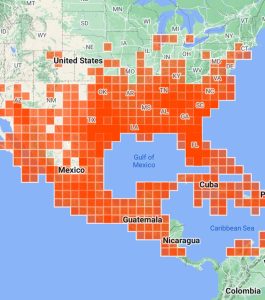 Similar species
Passiflora incarnata can be distinguished from other Passiflora species by its purple flowers, deeply lobed leaves, and the presence of a corona of filaments surrounding the center of the flower.
Please note that this description is based on the general characteristics of Passiflora incarnata and may not encompass all possible variations or detailed traits. It's always recommended to consult a reliable botanical reference for a more comprehensive understanding of the species.
Seeds ethically gathered following Center for Plant Conservation recommendations from private conservation lands in Polk and Highlands counties on The Lake Wales Ridge.