Johnny Butterflyseed's mission is to get Milkweed seeds into the hands of the people so they can Plant More Milkweed!
To that end, he is offering six packs of Butterfly Milkweed (Asclepias tuberosa) seeds for nearly $1 off each packet. That's six seed packs for $12, shipping in the US included!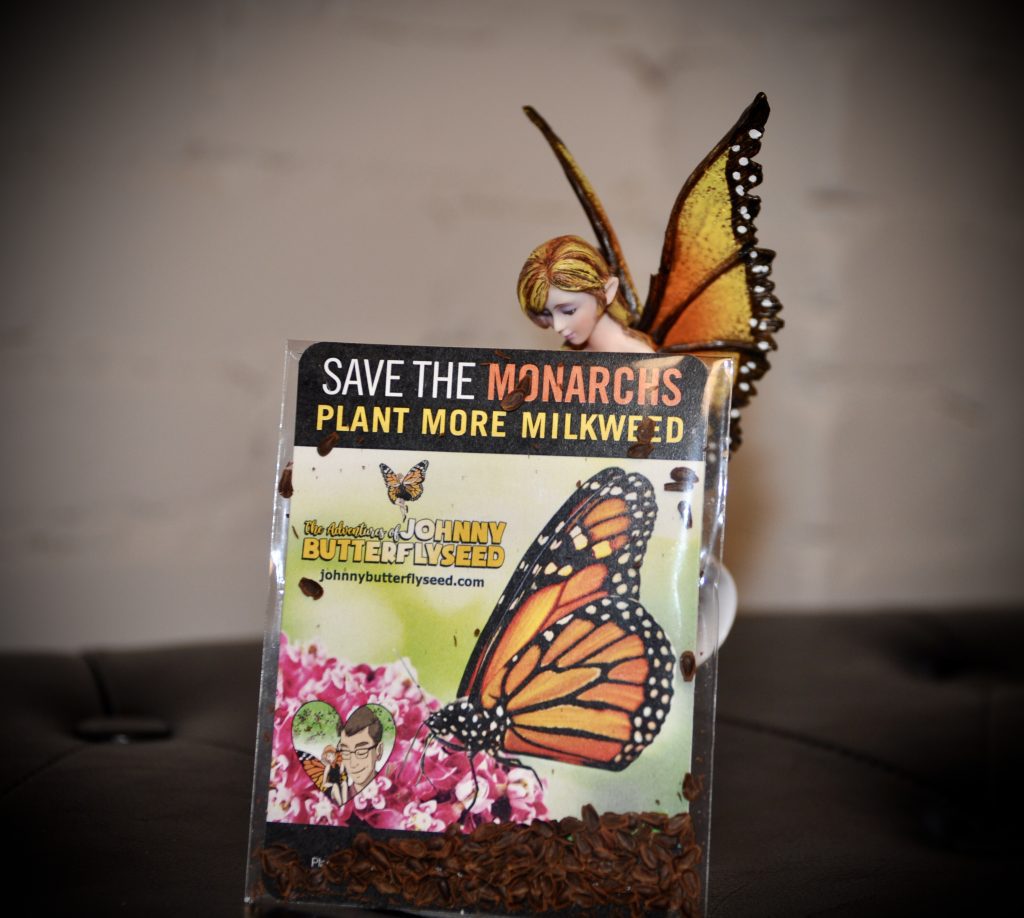 Butterfly Milkweed Seed Pack
Butterfly Milkweed (Asclepias tuberosa) Seed Pack
Just add six (6) seed packs to your cart, then apply the coupon code 'SEED6PACK' to receive $0.99 off each pack and get free shipping on six at once.
Your cart's subtotal for six seed packs will be $17.94. With the coupon, $5.94 we be deducted to make the total $12.
Then Free Shipping will appear as an option. Make sure Free Shipping is selected!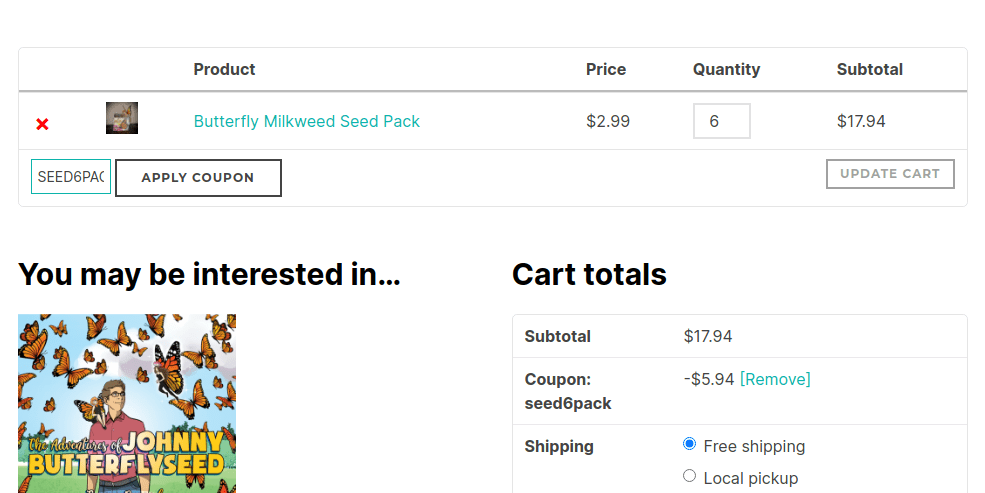 Indoor Milkweed Garden
Snowing Outside? Start an indoor Milkweed garden! It may take several weeks to get big plants with flowers, but hosting Monarchs indoors will be no problem at all!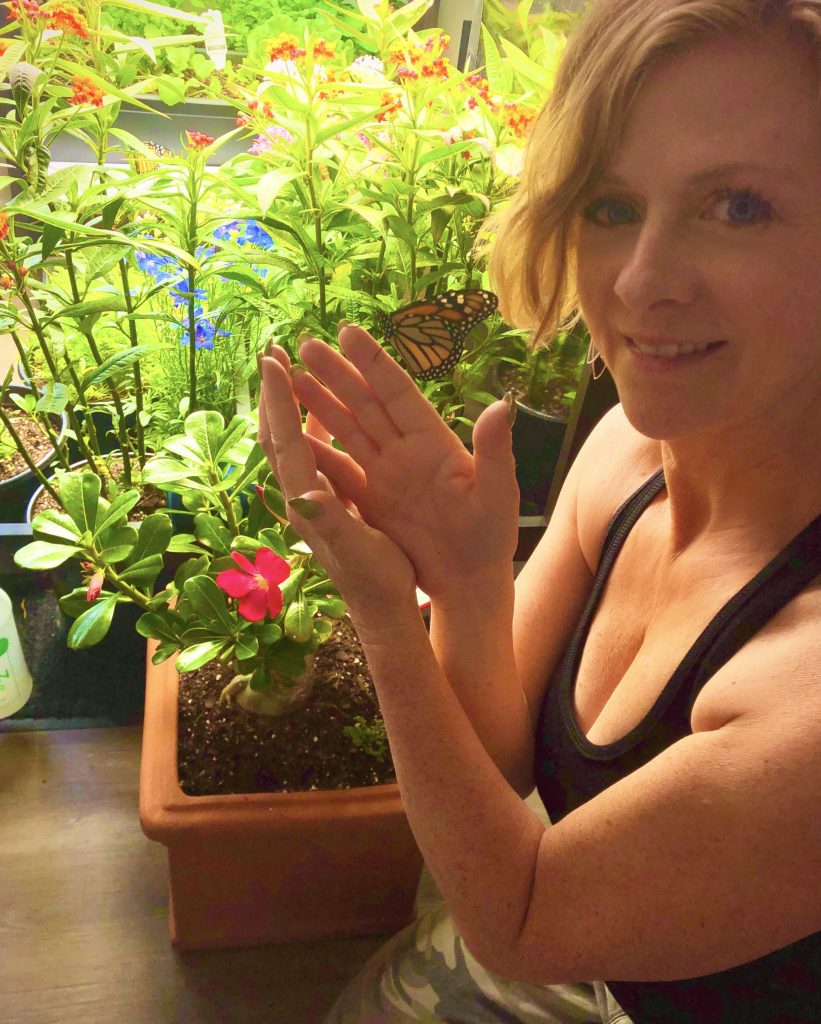 We believe people receive Light Therapy from an indoor garden. Certainly, Monarch Butterflies add to that therapy, once eggs can be gathered in the spring and hatched onto mature milkweed plants.
"Milkweed Seeds make very good stocking-stuffers, to help someone dream of spring in the very heart of winter."

-Raven Silverwing
We can all become Butterfly Farmers… one day at a time!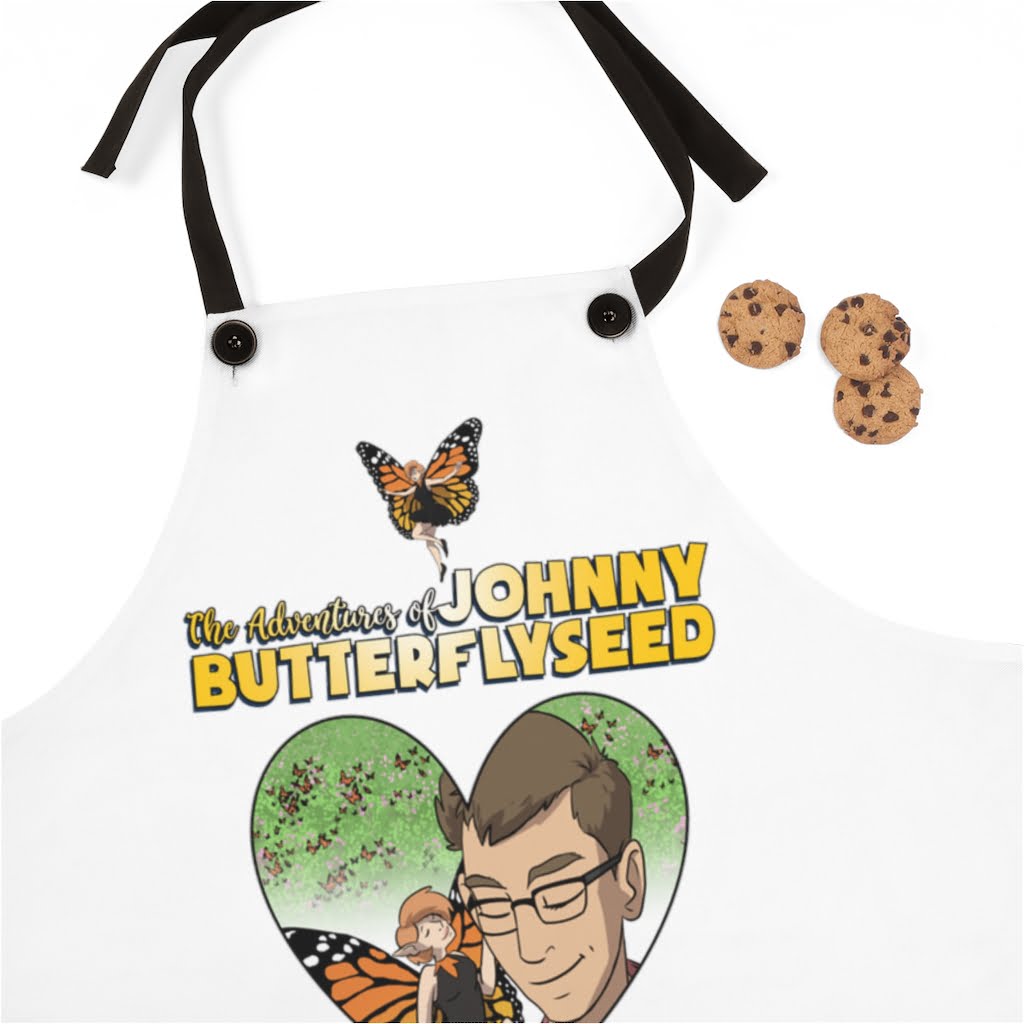 Johnny Butterflyseed Apron
Whether you're in the kitchen making food or in your garden planting milkweed, add a little fun with a Johnny and Raven apron!
Our Poly Twill Apron is the perfect cooking accessory. Lightweight, stylish and durable, this apron with your custom design and will make your customers look great during those backyard cookouts.
.: 100% Polyester
.: One-sided print
.: Black detachable twill str…